Professional Painting Company in Canton, Massachusetts
Welcome to Proserv Painters, where we focus directly on your needs first and foremost. Customer experience plays a huge factor in our success and we're grateful for all the trust that's been put into our services by clients across Southern Massachusetts. We go above and beyond to meet your expectations, get our work done in a timely manner according to your schedule, and provide cost-effective painting solutions to homeowners and business owners alike.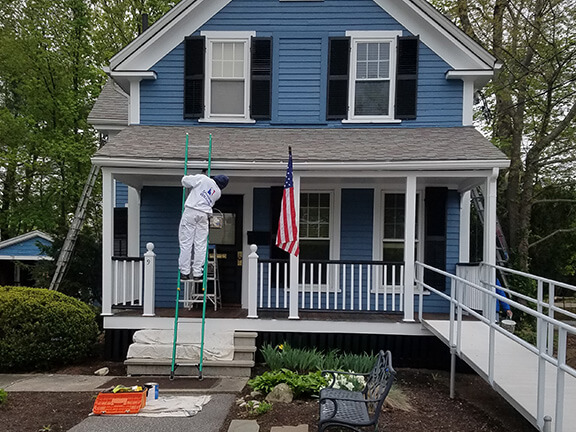 26 Years of Valuable Experience
ProServ Painters is individually owned by an industry expert who has been painting residential and commercial properties since 1994. We offer a full suite of interior and exterior painting solutions with the help of high-quality materials and skilled professionals who are ready to tackle any project at any time. Small-scale projects or large-scale projects, we're here for you.
We provide painting so beautiful you will want to show it off. We guarantee it!
All of our projects are backed by a two-year warranty because, as we've said before, we are fully dedicated to ensuring you're more than satisfied with our services for years to come. From helping you choose the right paint color for your space to providing you with consistent updates throughout the project, we're always here for you every step of the way. You can rely on us to get the job done right the first time around.
The Face Behind ProServ Painters
Jamie Cox has spent 32 years becoming a cornerstone of the local painting business. After painting most summers to help with college expenses, Mr. Cox has run a professional painting business since graduating in 1992. A Lead-Safe Renovator from the Institute for Environmental Education, Jamie is the proud founder and owner of ProServ Painters.
Originally from a small farming community in Northern Maine, Mr. Cox attended the University of Maine in Orono, where he received his Bachelor's Degree in Business Administration. While attending school, Jamie operated a successful painting business for two summers where he was able to learn the importance of hard work and self-employment. Mr. Cox is proud to say he's successfully operated a local and beloved painting business for 30 years. After running a CertaPro Painters franchise from 1994 to 1995, Jamie founded and operated a Protect Painters franchise until 2019. Beginning in 2020, he evolved his career further as an independent and local painting business owner.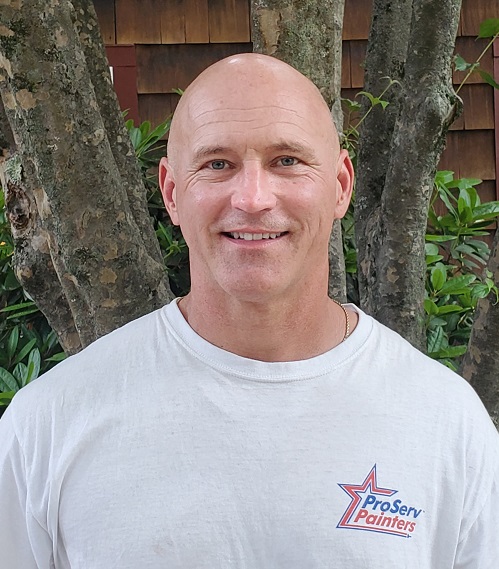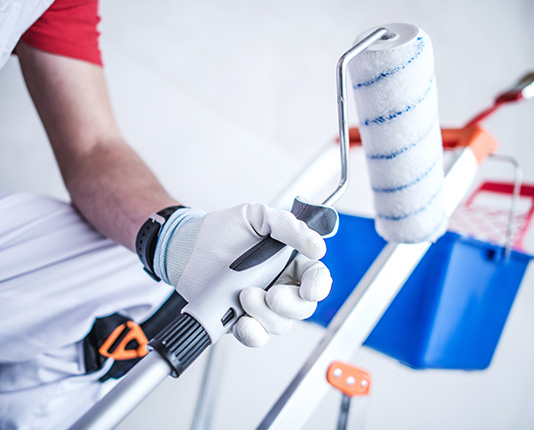 ProServ Painters has become an indispensable part of the community. By managing his business with the highest regard for professionalism and quality, Jamie Cox has been able to help clients achieve their goals and has worked for thousands of happy customers
I believe every customer should be 100% satisfied with my services and the level of quality I provide. I am committed to giving the same dependable and respectful service to you, my customer, as I have to your family, friends, and neighbors. I want to thank my past customers for their business and loyalty and very much look forward to beginning projects for new customers as well.
Sincerely, James A. Cox Owner—ProServ Painters
Learn More About Our Interior Painting Services
Choose ProServ Painters For Long-Lasting Results
We're a painting company you can rely on to treat you and your home with dignity and respect, just as we would our own. Our founder and owner has nearly 27 years of industry experience and has a great reputation for going above and beyond for his customers in the Southern Massachusetts area. You can count on us to keep your needs at the forefront of every project for results you'll want to show off to all your friends and family!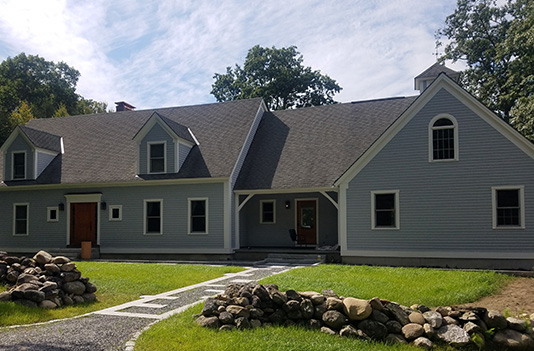 What Sets Us Apart From Competitors?

Long-Lasting Results
At ProServ Painters, we focus on exceptional customer service and exceptional materials. It's impossible to put into words the importance of high-quality materials, so we emphasize this through our thorough craftsmanship and proven results. Why pay for services you'll have to redo instead of hiring our team to deliver high-end results the first time around?

Skilled Industry Experts
We choose our team carefully. We hold ourselves to high standards and handle each project with the utmost integrity. Our team works together to provide top services for residential and commercial property owners and are recognized for their local expertise, professionalism, reliability, and decency.

Flexible & Respectful
Do you have a tight schedule or deadline? While transforming your space is important to us, so is remaining respectful to your schedule. We're guests in your space and know having work done can sometimes be distracting so we work hard to be as discreet as possible. We work and clean up quickly and efficiently.
A Structured & Effective Seven-Step Process
Since our company began, we've implemented a successful and efficient seven-step process that clients appreciate.

Call for a free project estimate

Schedule a time for us to start

We'll prep the paint order

The transformation begins

We'll clean up quickly and respectfully

We'll perform an inspection with the client

Last but not least, you can enjoy your new space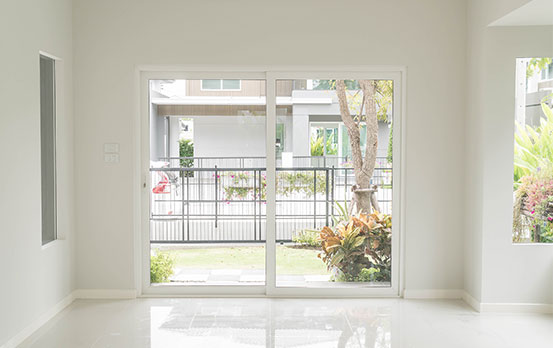 We stand behind our services, but if you're not happy with the quality of work or services we've provided, we hold true to our two-year warranty.
We want you to be confident when hiring us to work for you. We tailor our services per project for a more personal approach because we truly believe this makes a huge difference for customer experience. You're our number one priority after all.

Treat every customer's home the way we'd treat our own

Lead every project with the customer's goal in mind

Deliver on long-lasting promises

Maintain the highest level of professionalism as possible with not only our customers but our partners, employees, and other associates as well
Using Top-Quality Paints For All Projects
We partner with only the top-of-the-line painting companies like Sherwin-Williams and Benjamin Moore. Whether you're wanting to give your bedroom or living room a facelift or improve the curb appeal of your home, our professionals can cover all the bases with trusted and reliable products that have been around since 1866 and 1883. That's over 150 years of perfecting painting solutions for customers all around the world!
We Care About More Than Just the Paint
Are we passionate about helping customers choose the right paint color for their space? Absolutely. But is that our only value? No, of course not. We're a very service-oriented business that designs their projects around their customer's needs and goals.

Our founder has been in the painting industry for nearly 27 years now and understands what it takes to create a perfect new space you'll be proud to show off! We don't just want you to be satisfied with our painting job. We want you to be satisfied with the place you call home.
(function(w,d,s,l,i){w[l]=w[l]||[];w[l].push({'gtm.start': new Date().getTime(),event:'gtm.js'});var f=d.getElementsByTagName(s)[0], j=d.createElement(s),dl=l!='dataLayer'?'&l='+l:'';j.async=true;j.src= 'https://www.googletagmanager.com/gtm.js?id='+i+dl;f.parentNode.insertBefore(j,f); })(window,document,'script','dataLayer','GTM-NTK5JXG');