Interior Painting Service Canton
Ready To Discover The Power Of New Paint?
Did you know different colored paint can change your mood? Do you feel as though you're not as relaxed as you should be in your own home? By hiring ProServ today, we can help you determine the best next new color to bring to your home interiors and look after your needs from beginning to end with professionalism, efficiency, and respect. We'll transform your space with our high-end painting products and materials so you'll feel relaxed in your own home in no time. We look forward to providing that for you!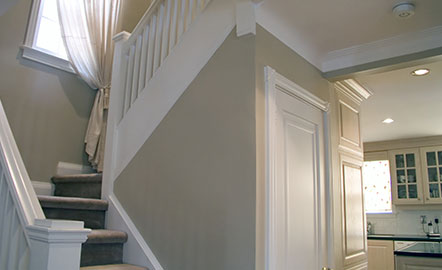 Interior Painting Solution
Looking to bring a new look to your living room or newly renovated basement? Ready to have that wallpaper taken down and a fresh coat of paint replace it? Our team of painters has what it takes to transform your space into the room of your dreams, all with a fresh coat of paint! You'll be amazed at how refreshed your space will feel. Read more about the interior painting services we offer below.
Interior Painting Services Offered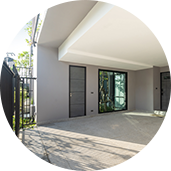 Interior Garage Painting
We Care More About Just The Paint
Are we passionate about helping customers choose the right paint color for their space? Absolutely. But is that our only value? No, of course not. We're a very service-oriented business that designs their projects around their customer's needs and goals.

Our founder has been in the painting industry for nearly 27 years now and understands what it takes to create a perfect new space you'll be proud to show off! We don't just want you to be satisfied with our painting job. We want you to be satisfied with the place you call home.
Five Reasons You Should Hire ProServ Painters
We tackle small or large-scale interior projects. We're a small team of highly-skilled painters who create individualized painting plans for every customer. From helping you navigate through an endless supply of paint samples to finishing the project with ease, there are many reasons why you should choose ProServ as your number-one painting choice in Southern Massachusetts, but here are the top five reasons:

Punctual Leaders
Proserv Paints aims to provide a timely service for all clients

No Hidden Costs
We come fully prepared with a set upfront cost right off the bat.

Color Consultation
Undecided on a color? Our professionals will help you find exactly what you're looking for.

Flexible & Reliable
Have a specific schedule you'd like us to paint around? We're always more than happy to do so.

Consistent Communication
Want regular updates on the progress of the project? We excel in consistent communication.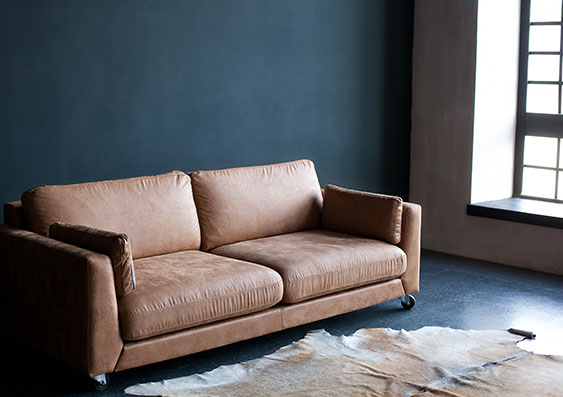 Call Today To Receive A Free Quote
We provide cost-effective paint solutions to our customers wanting to transform their space, but if you'd like to know what you'll owe before we proceed with our services, call us today to receive a free estimate. We're upfront about our prices and guarantee you'll never be surprised by unexpected hidden costs.