Canton Interior Painting Service
Full-Service Interior and Exterior Painting Canton
Are you looking for professional interior painters who provide painting services in Canton and the surrounding areas? At ProServ Painters in Canton, MA, we provide reliable exterior and interior painting services for your home and commercial buildings with attention to detail at a price you can afford! Not only will you get a quality job done with professional service and a focus on customer satisfaction, but we also make sure our Canton interior and exterior painting services are affordable for everyone! Our Canton fresh coat painters are experienced with various home styles and walls so you can trust that we will do an excellent job, no matter what kind of house you have.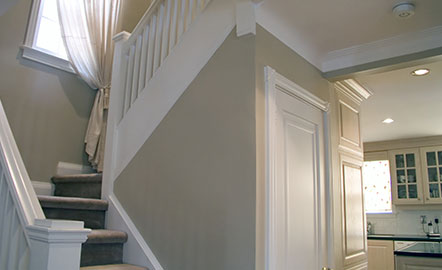 Interior Painting Solution
Looking to bring a new look to your living room or newly renovated basement? Ready to have that wallpaper taken down and a fresh coat of paint replace it? Our team of painters has what it takes to transform your space into the room of your dreams, all with a fresh coat of paint! You'll be amazed at how refreshed your space will feel. Read more about the interior painting services we offer below.
Interior Painting Services Offered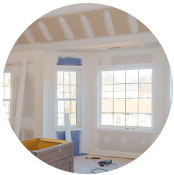 ProServ Painters delivers a flawless finish for your ceilings, walls, and trims. Whether it's a refreshing new coat or a complete transformation, we ensure every detail is handled with precision.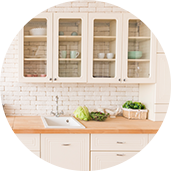 Whether you need a color upgrade or you feel like it's time for a complete refresh, save time and money by having your cabinets and built-ins repainted rather than replaced. Give us a call and we'd be happy to go over the details of your painting project with professional tools and quality paints.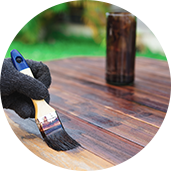 Add a beautiful and natural look to your home's wooden furniture and surfaces with ProServ's quality oils and waxes. Butcher block counters, kitchen cabinets, wood flooring—our polyurethane and all-natural finishes restore new life to loved and weathered fixtures.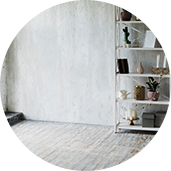 Every once in a while homes require an aesthetic facelift, which is why we deliver reliable interior and exterior wallpaper removal and installation services. Don't settle for old dingy wallpaper when you can rely on the professional experience of ProServ to renew and restore the glow of your home. Forget the struggle of wallpaper removal and reapplication and call on us today.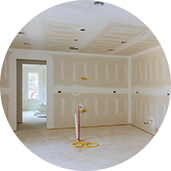 Any DIYer can attest to the difficulties of repairing and hanging new drywall. Forget the exhaustion and frustration and call on the professionals at ProServ to do it right for you the first time. Enhance your space with drywall repair, hanging, and painting, and see the difference that efficiency can make.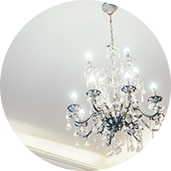 We've all seen the effects of water leaks on a drywall ceiling, and those coffee-colored stains are both worrying and unsightly. As your textured ceiling ages and areas become damaged or flaky, it's time to repair or reinstall new ceilings for the safety of your home. ProServ is available to handle those repairs, saving you time and money.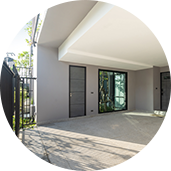 Interior Garage Painting
Our garages are often more than simple automobile storage—they contain storage rooms, laundry rooms, refrigerators, and more. Painting a garage's interior can be a daunting personal project, and if you don't have the time for it, give ProServ a call. We can apply a beautiful, durable coat and do the job right the first time.
Top-Quality House Painting Services in Canton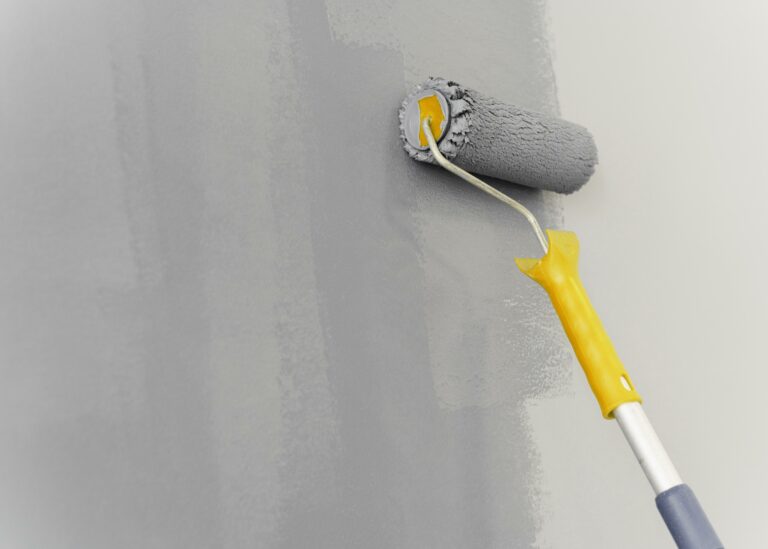 Adding a new coat of paint to your home's interior can breathe new life into a space and really add character to faded walls and moldings. Paint makeovers are exciting experiences—you can choose colors, decide what rooms should be repainted, and add a new identity to your old familiar home. But how do you choose the right contractor, team, or painting professional? We have a few tips on how to choose the right local painting service.
Do You Research




Your home matters, and so does the service you choose. You should take time researching professional painting services and think about the entire scope of the project. Painting might not be just that—you might want residential drywall services, remodeling, restoration, and more. Choose the right contractor for the job and reduce your headache in the long run.

The Right Experience




The painting company you choose should have the skills, knowledge, and experience to handle your project. Choose a contractor that has several successful paint jobs on their resume—it's a good idea to go with an expert who has many reviews and years of experience. You could even ask to see homes they've painted in the past.

Look For Quality




Painting your homes and adding new warmth and detail can be exciting, but you don't want to repeat this process in a few months or a year. Ask about the quality of the paints used, the experience of the painters, and more before the project begins.

Painter's Insurance




Painting comes with its fair share of challenges and risks. Your contractor and their team should have compensation insurance, with a policy that insures injury in the case of an accident. You need to be protected from liability.

Communication Is Key




From the get-go, your contractor should be good at communicating and the entire situation should feel professional. Forging a good relationship early provides a comfortable space where you can easily share your desires and expectations and your contractor can give you important suggestions and advice. This is crucial for achieving the results you're looking for.

Consider The Reputation




Quality paint companies have a track record of glowing reviews and satisfied clients. Ask for references and examples and see if they meet your standards. Explore other options, look at recommendations, and check out local business options. Your contractor and painting team should know the ins and outs of painting in your area.

Price and Budget




Price shouldn't be the only thing you factor in, as the budget can change depending on the size and quality of your project. You can compare multiple bids and look for a reasonable price point that you believe meets the standard of quality expected. Your contractor should also be able to provide a complete project breakdown including all estimated costs for materials, labor, and more.

Quality Guarantee




Is there a written guarantee from the contractor? Professional painting teams should have guarantees and stipulations written into the contract that covers pricing, project, and services. They should also feature warranties for wars, peeling, fading, etc. Residential jobs can be expensive, and you should be able to trust in the longevity of the project.
We Care More About Just The Paint
Are we passionate about helping customers choose the right paint color for their space? Absolutely. But is that our only value? No, of course not. We're a very service-oriented business that designs their projects around their customer's needs and goals.

Our founder has been in the painting industry for nearly 27 years now and understands what it takes to create a perfect new space you'll be proud to show off! We don't just want you to be satisfied with our painting job. We want you to be satisfied with the place you call home.
Five Reasons You Should Hire ProServ Painters
We tackle small or large-scale interior projects. We're a small team of highly-skilled painters who create individualized painting plans for every customer. From helping you navigate through an endless supply of paint samples to finishing the project with ease, there are many reasons why you should choose ProServ as your number-one painting choice in Southern Massachusetts, but here are the top five reasons:

Punctual Leaders
Proserv Paints aims to provide a timely service for all clients

No Hidden Costs
We come fully prepared with a set upfront cost right off the bat.

Color Consultation
Undecided on a color? Our professionals will help you find exactly what you're looking for.

Flexible & Reliable
Have a specific schedule you'd like us to paint around? We're always more than happy to do so.

Consistent Communication
Want regular updates on the progress of the project? We excel in consistent communication.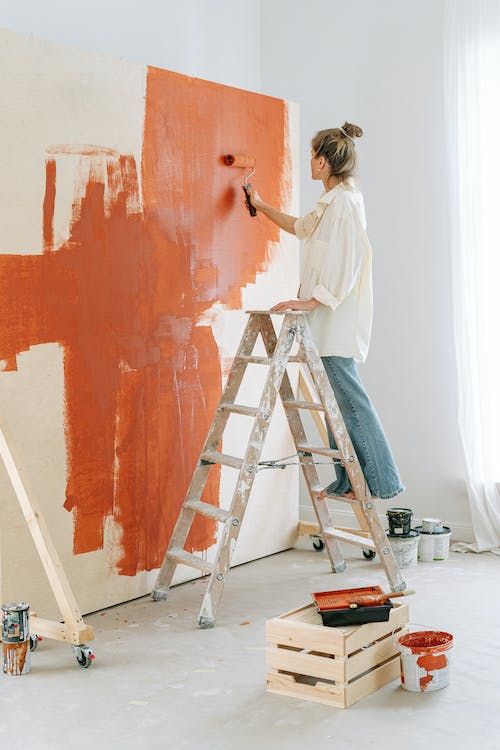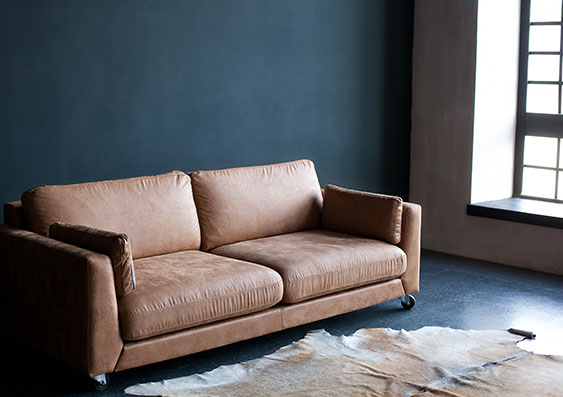 Call Today To Receive A Free Quote
We provide cost-effective paint solutions to our customers wanting to transform their space, but if you'd like to know what you'll owe before we proceed with our services, call us today to receive a free estimate. We're upfront about our prices and guarantee you'll never be surprised by unexpected hidden costs.
Frequently Asked Questions
We do! ProServ ensures that all painters and contractors have Comprehensive Business Liability insurance and Workmen's Compensation, sometimes called "Workmen's Comp." Comprehensive Business Liability protects your property from any accidental damage that might occur during a painting job or visit. Workmen's Comp protects us and you from liability while any painter or contractor is working on your property. Workmen's Comp can be costly, but it's worth it.
We get it—painting is a big job, and you want to know that your home and belongings will remain safe. With plenty of stories out there about less than stellar contractors, you might feel pressed to hang out and observe while we get the job done (which is completely fine with us!). ProServ has been serving the Canton community for almost three decades, and you have our personal guarantee that we will treat your home like it's our own. Please reach out to founder and owner Jamie Cox directly if you ever have any issues with our quality or performance.
All of our projects feature a two-year warranty backed by our quality guarantee. ProServ is dedicated to ensuring that you're not just satisfied with our services, but that you'll continue to call on us for years. We help you choose the right paint color, update you throughout the project, and stay with you every step of the way. With our dedication to quality and our warranty coverage, you know that you are getting the best.