Commercial Painting Services Canton, MA
Full-Service Commercial Painting Experts in Canton, Massachusetts
Professional painting services don't stop at residential homes. Our exterior and interior painting company in Canton, Massachusetts provides quality services for both residential and commercial painting projects.
Not only do our commercial painting contractors specialize in interior and exterior residential painting services, but our team can also help those wanting to revamp their commercial space. Looking to impress your customers? We believe that a fresh power wash or a new exterior paint color will make all the difference.
Commercial Painting Services Offered in Canton, MA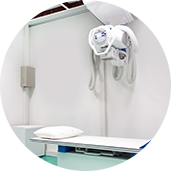 Medical facilities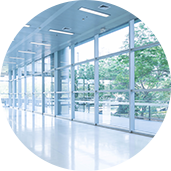 Hospitals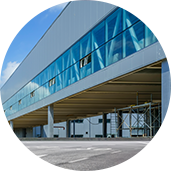 Industrial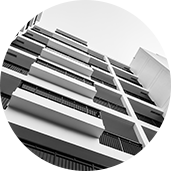 Education centers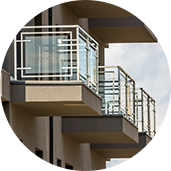 Property management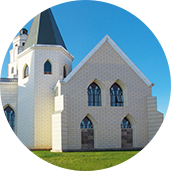 Religious institutions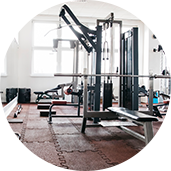 Gyms and fitness centers
Why Choosing Our Commercial Painting Contractors Is The Right Decision
Whether you own office space or a house that's in need of a facelift, or have a retail store, fitness center, or large industrial building, ProServ Painters are here to help with all of your commercial painting needs. Our Canton, MA painting company provides interior and exterior painting services - from a touch-up to a completed professional job. Our Canton commercial painter team has painted on different types of surfaces, including wood, stucco, and vinyl. Our exterior and interior painters believe there's nothing quite like a fresh coat of paint to make your business stand out from the rest. The painters at ProServ provide high-quality commercial painting services for your commercial property in Canton, MA at a price you can afford! Whether it's your floor, deck, kitchen cabinets, or an entire house that needs to be painted, you can trust that the best contractor team at ProServ will get the job done right!
Why You Should CHOOSE PROSERV PAINTERS in Canton, MA

Punctual Leaders
ProServ painting contractors aim to provide a timely commercial painting service for all clients and businesses. Our commercial painting contractors value professionalism and punctuality in all areas in order to do an excellent job that will leave you extremely happy with the work.

Free Color Consultation
Undecided on a color for the paint job? Choosing an inviting color, especially on your first floor, can make a huge difference. The commercial painting contractors at ProServ in Canton, MA will set up an appointment to help you find exactly what your painting project needs to increase your curb appeal and stand out from the crowd.

Consistent Communication
Want regular updates on the progress of the project? Our Canton painters excel in consistent communication as soon as they walk through the front door and throughout the entire job.

No Hidden Costs and Free Estimates
We come fully prepared with a set upfront cost right off the bat. We can give your a free estimate and free quote for a fair price so you know what to expect.

Flexible & Reliable
Have a specific schedule you'd like us to paint around? We're always more than happy to do so.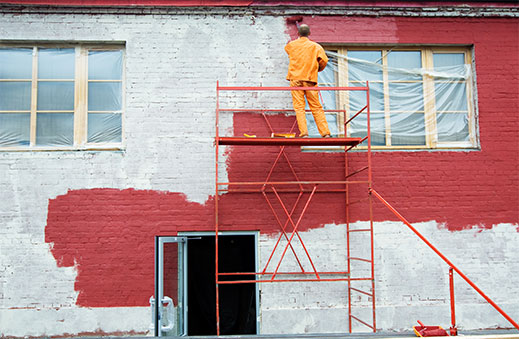 With over 25 years of residential and commercial painting experience in the Canton, MA area, ProServ Painters is ready to serve all of our clients. We offer a full suite of paint solutions in Canton, MA with the help of high-quality materials and skilled professionals who are ready to tackle any project at any time. Small-scale projects or large-scale projects, we're here for you.
We stand behind our Canton residential, commercial, and industrial painting services, but if you're not happy with the quality of work or services we've provided, we hold true to our two-year warranty. We want you to be confident in the quality work you receive when hiring us to work for you. We tailor our Canton services per project for a more personal approach because we truly believe this makes a huge difference in customer experience. You're our number one priority after all.
How Our Canton Commercial Painting Services Can Help You
Our Canton company aims to go above and beyond for our residential and commercial clients because, at the end of the day, we treat every space as though it were our own and want to bring life back to your walls, windows, and doors. After all, they hold just as many valuable memories as you do!